A very special "Award of Gold" ceremony was held at Carmel Lodge #421 (during last Thursdays Stated Meeting) to honor Brother Andrew Prather – a Mason for more than 50 years!  Congratulations to Andrew!
"This singular achievement marks a milestone in a Masonic journey, that only comes to those who have shown their dedication and commitment to the Masonic Way of life."
The award consisted of a "50-Year Award of Gold" pin and commemorative certificate.
The brothers of Carmel Lodge #421 (and The Grand Lodge of Indiana) wish that the award will have an everlasting effect on the recipient, his family, the community, and our Masonic Membership.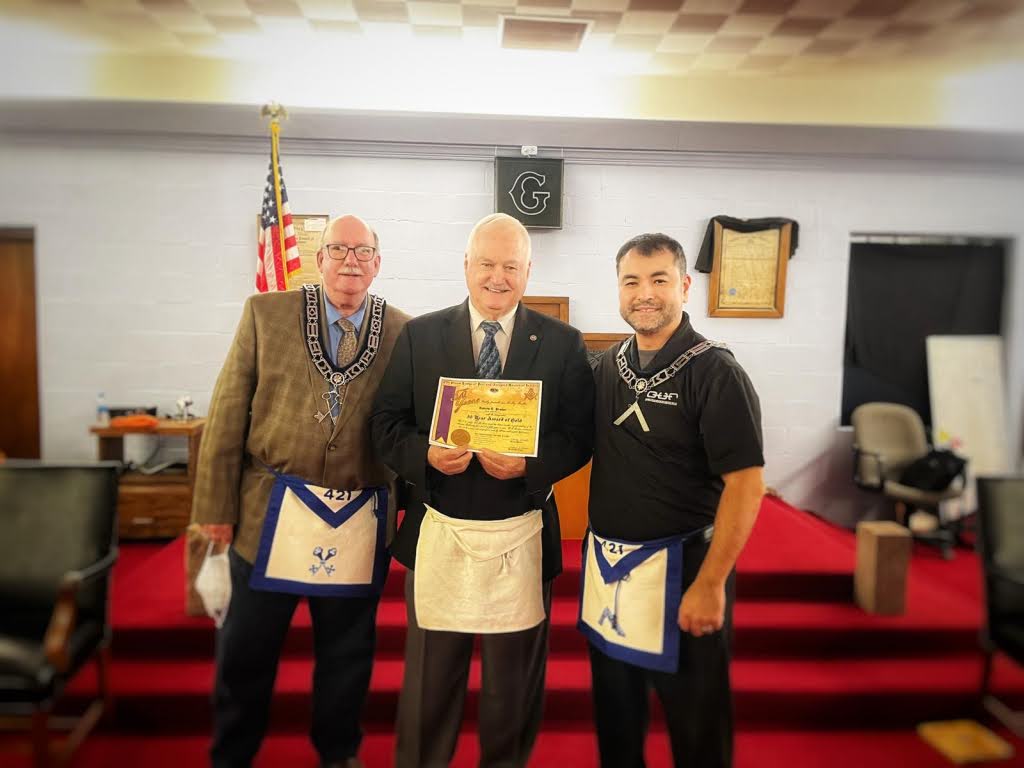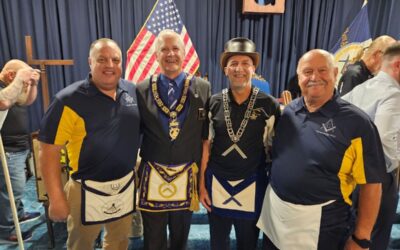 New Palestine Lodge #404 initiated 3 worthy candidates to the Entered Apprentice Degree on 09/20/2021. Carmel Lodge #421's Traveling Degree Team participated in the EA degree with Brother Merle Kranning delivering the charge and WB Neil Anger and Brothers Merle...