Below are some excellent resources and links about Freemasonry.  If you would like more information about joining our fraternity, please contact us.
Download a Petition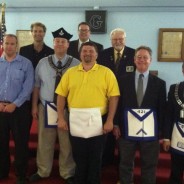 A Quick Video Overview of Freemasonry Another (older but timeless!) Video:"Freemasonry and the Fabric of America" What is Freemasonry? (from IndianaFreemasons.com) Freemasonry is the world's oldest, largest, and best-known gentleman's fraternity. Founded in London, England in 1717, its current worldwide membership totals 3.5 million members, 1.3 million of which are in the United States. As a fraternal organization, Freemasonry unites men of good character of different religious, ethnic, and social...
read more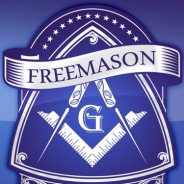 WHY YOUR FRIEND ASKED YOU TO READ THIS Your friend is proud of Freemasonry and the fine character of its members. He believes that you have the qualities for Membership and that you deserve the opportunity to know more about it.  The following will explain what Freemasonry is, who Freemasons are, what they believe in and what they do. WHAT FREEMASONRY IS Freemasonry is the world's oldest and largest Fraternity. Its history and tradition date to antiquity. Its singular purpose is to make good men better. Its bonds of friendship and...
read more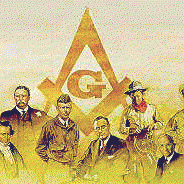 Abbott, Sir John J.C. – Prime Minister of Canada 1891-92 Abbott, Robert Sengstacke – Founder/publisher "Chicago Defender" Aldrin, Edwin E. "Buzz" – Astronaut – Second man to walk on the moon Allen, Richard – Founder/first bishop AME Church Allende, Salvador – President of Chile, overthrown in 1970 Armstrong, Louis – Jazz Musician Arnold, General Henry "Hap" – Commander of the Army Air Force Astor, John Jacob – Fur trader and financier Atkins, Chet – Musician Austin, Stephen F. – Father of Texas Autry, Gene – Actor...
read more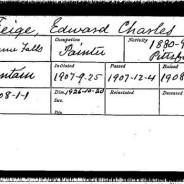 I hold in my hand a little scrap of paper 21/2 x 31/2 inches in size. It is of no intrinsic worth, not a bond, not a check or receipt for valuables, yet it is my most priceless possession. It is my membership in a Masonic Lodge. It tells me that I have entered into a spiritual Kin- with my fellow Masons to practice charity in word and deed; to forgive and forget the faults of my brethren; to hush the tongues of scandal and innuendo; to care for the crippled, the hungry, and the sick, and to be fair and just to all mankind. It tells me that no...
read more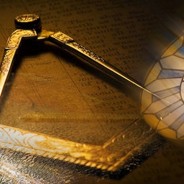 By: W. Bro. Jay B. McCallum, PM Bernice Lodge No. 239 The rich and poor meet together; the Lord is the maker of them all. – Proverbs 22:2 We are reminded by the Senior Warden, at the close of every meeting, that we as Masons should meet upon the level. As with most admonitions in masonry and life we give little thought to the fuller meaning of the statement. These words are more than just a reminder for the officers to leave their respective stations for the floor. They should have a deeper significance. Class distinctions and friction...
read more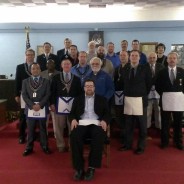 WHAT MAKES A MAN A MASON? by: George M. Free What makes a man a Mason, O brother of mine? It isn't the dueguard, nor is it the sign, It isn't the jewel which hangs on your breast It isn't the apron in which you are dressed It isn't the step, nor the token, nor the grip, Nor lectures that fluently flow from the lip, Nor yet the possession of that mystic word On five points of fellowship duly conferred. Though these are essential, desirable, fine, They don't make a Mason, O brother of mine. That you to your sworn obligation are true — Tis...
read more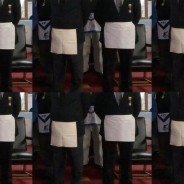 It is not ornamental, the cost is not great, There are other things far more useful, yet truly I state, Tho of all my possessions, there's none can compare, With that white leather apron, which all Masons wear. As a young lad I wondered just what it all meant, When Dad hustled around, and so much time was spent On shaving and dressing and looking just right, Until Mother would say: "It's the Masons tonight." And some winter nights she said: "What makes you go, Way up there tonight thru the sleet and the snow, You...
read more