"To enlarge the sphere of social happiness is worthy of the benevolent design of a Masonic institution; and it is most fervently to be wished, that the conduct of every member of the fraternity, as well as those publications, that discover the principles which actuate them, may tend to convince mankind that the grand object of Masonry is to promote the happiness of the human race." – George Washington
Above: Carmel #421 Masons gather on 1-28-2021 at their favorite meeting spot (Woody's Library Restaurant) after finishing work completed at the lodge.
>>>>>>>>>>>>>>>>>>>>>>
With more enthusiastic Freemasons joining "#421" – it looks like yet ANOTHER YEAR of continued growth for Carmel Masonic Lodge #421!
Not familiar with Freemasonry? Check out What is Freemasonry? Come and visit us at our lodge before one of our meeting nights (visit Thursday 6pm – 7pm).
421 has a reputation as an open, welcoming Masonic lodge. We continue to attract both new members and transfers. Many lodge members, who haven't been regularly attending lodge, find the friendly and active atmosphere at "421" results in a desire to attend more often, get more involved in degree work, or simply come out and join us at the next fun social. Over the last few years, communication with our members has been greatly improved due to continual improvements with lodge membership services, website, email, and social media outreach operations.
The continued success of our vibrant and active Job's Daughters (female teens) – the year ahead will again be a "beehive" of positive activities at Carmel 421 – benefiting both its members and the community.
>>>>>>>>>>>>>>>>>>>>>>>
Despite the current challenges with COVID and what obstacles may lie ahead, our lodge is committed to persevering and taking each day one day at a time. On a positive note, we have the year planned out and encourage anyone who has time, to view the Trestleboard for upcoming events.
*Please note, we follow the Grand Lodge of Indiana's Covid-19 social distancing guidelines at all our lodge events. Masks are required by all, and those who may be sick or at risk, are staying home with many healthy or "at-risk" members and/or guests watching our Masonic Education events online.  If you are in good health and do not have significant health risks, consider attending at our lodge and joining our other brothers meeting at the lodge. For more information see Covid-19 News and Updates.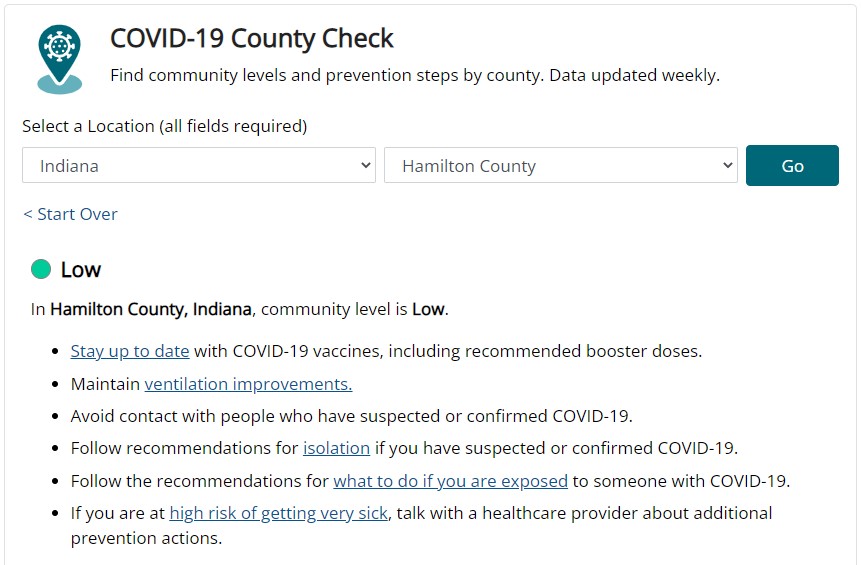 In Hamilton County, the community level is currently classified as "LOW". Masks are not required to attend lodge, however, members or guests may choose to mask at any time. People with symptoms, a positive test, or exposure to someone with COVID-19 should wear a...
read more